Looking into the Binance exchange hack
Using Inca's Splunk-based Cryptofinancial data platform, NTerminal, I take a quick look at the recent Binance exchange hack.
On May 07, 2019 over 7,000 BTC was successfully transferred from the Binance hot wallet, an amount currently worth more than $40 million.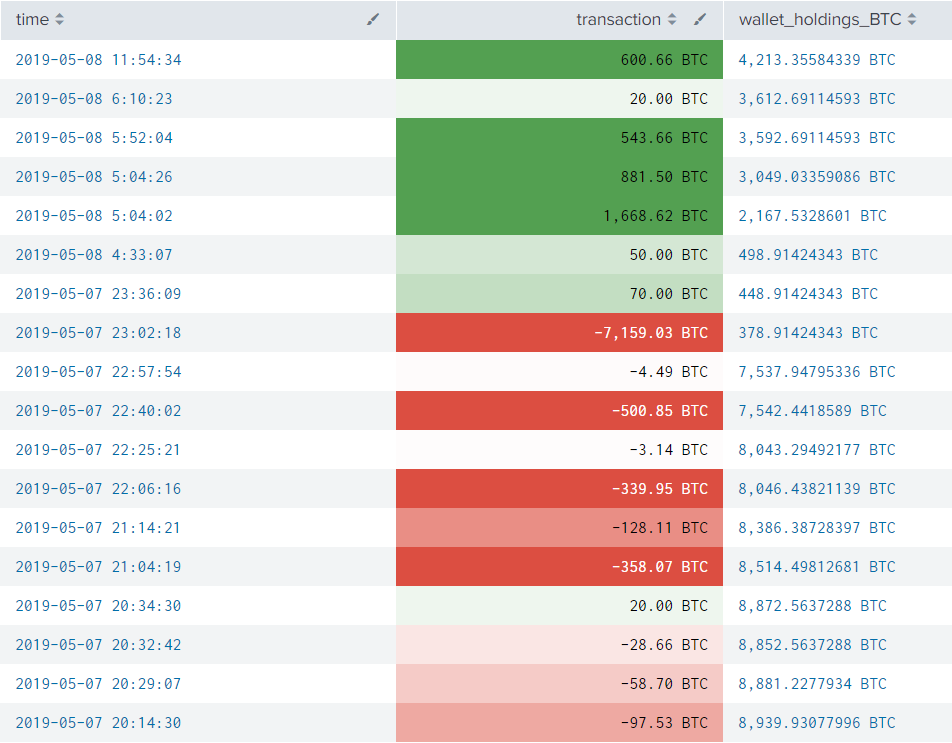 View of Binance BTC Transactions. Source: NTerminal
The CEO of Binance, Changpeng Zhao, quickly responded to the hack on twitter telling customers that the loss would be covered from the exchange's Secure Asset Fund for Users (SAFU). Initially, there was discussion of potentially Pushing for Bitcoin Rollback. This would be near impossible to achieve and likely would have caused a serious dispute within the bitcoin community, something Changpeng Zhao recognized: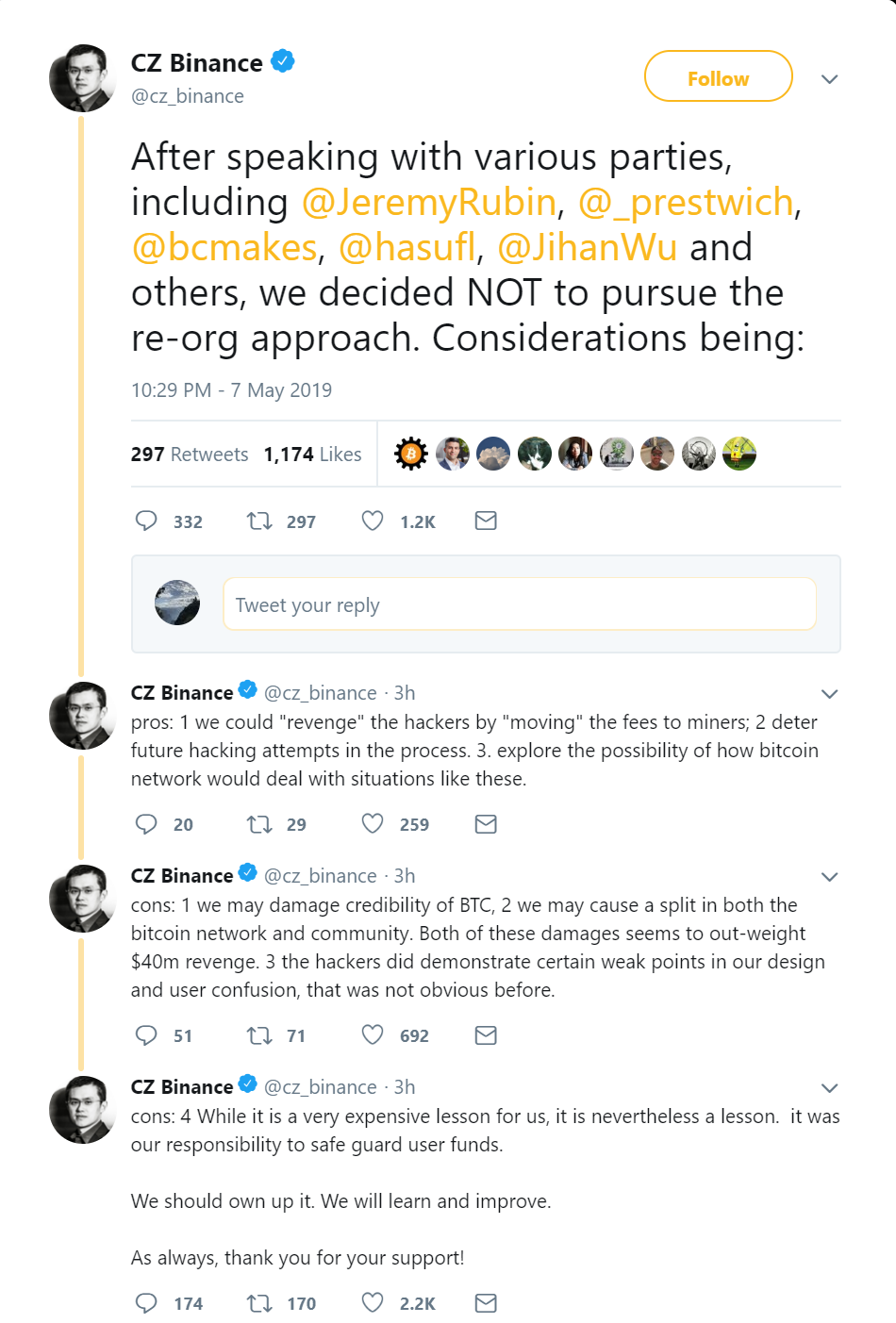 Snapshot of CZ Binance Tweets
We can visualize the community responding to and discussing the event in NTerminal, real-time. By parsing the mentions and sentiment of natural language activity related to Binance, we can see a large increase in buzz following the hack. Binance is currently being discussed heavily in comparison to events associated with other exchanges.

Exchange Sentiment Comparison (24h). Source: NTerminal

Natural Language Analysis of Binance Mentions (7d). Source: NTerminal
Despite the negative press, the community seems to be acknowledging Binance's swift response to the issue. This, however did not stop the price of BNB from quickly responding:

Price for BNB across INCA trusted exchanges (24h). Source: NTerminal
Source: link